Ripley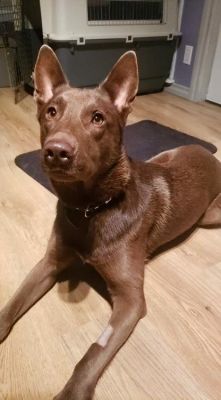 We are happy to annouce that Ripley has been adopted by a loving family this December!
Ripley is a natural athlete; she loves to show off her jumping and catching skills with a good game of fetch. Ripley has amazing focus once she gets into the hang of things. Ripley is extremely intelligent and loves to please.
When Ripley isn't working on fine tuning her catching skills, she loves to curl up on the couch and enjoy a good movie. She loves to sit at your feet while you cook supper, keep you company while you're having a bath, and keep you safe when she thinks danger is near. She has lots of energy but is also a very quick learner!