Mille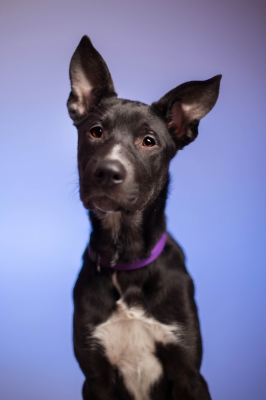 Age: 4-4.5 months old
Weight: approx 30-35 lbs
Spayed/neutered: Too young
Up to date on age appropriate vaccinations: Yes
Kennel trained: Yes
House trained: Yes
Best breed guess: Shepherd cross
Being fostered in: Regina
Adoption fee: $300 ($100 refund once proof of spay between 6-10 months of age)
Good with dogs: Yes
Good with cats: Yes
Good with kids: Yes
Millie is your typical busy and playful pup. She is ready to take on the world with little to no fears, she carries herself very confidently and is to smart for her own good. Millie knows to ask when she needs to go outside and she does this by adorably barking at the door handle. She runs to her create when its time for her meals and sleeps very well in it as well sleeps throughout the night. Right now we are working with Millie's basic commands, she is very food driven so she has a ton of potential to be a very well trained dog.
Millie is being fostered with two large dogs which she follows everywhere for playtime to snuggle time. She is very respectful when her foster sibling need space and listens to the warnings and growls they give her.
Millie would do great in a home alone, or with other pets, provided she is given the time and patients to be properly trained. If you feel Millie would be a good fit for your family, please fill out an application.